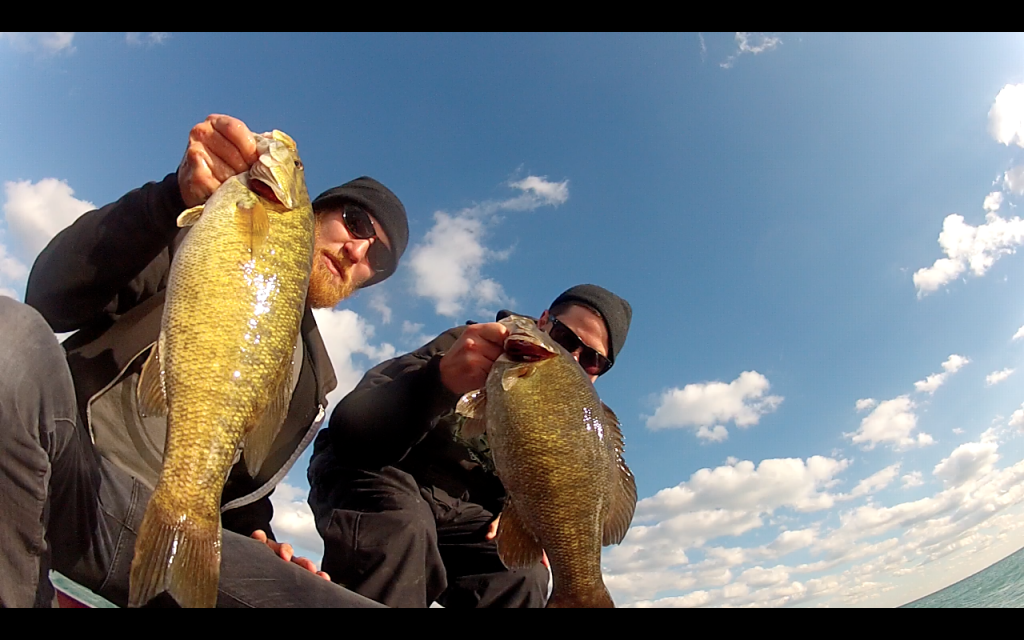 TightRope Fishing was founded by Ryan Whitacre and JayPee Hey in Chicago IL in early 2013. Their goal is to provide high quality custom hand-made fishing lures at an affordable price. Whitacre and Hey are avid tournament anglers trying to work their way up the ranks in competitive bass fishing.
Aside from tournament fishing, Whitacre and Hey are absolutely obsessed with chasing down the often difficult to catch smallmouth bass along the shores of Lake Michigan in downtown Chicago. One of the biggest obstacles in fishing this area are the razor sharp zebra mussels that are fixed to the already gnarly rocks and man made structures and cover that line the bottom of this waterway. This leads to constant snags, broken line, and lost fish.
The Baby Firework Super Jig was created to be fished as a finnesse presentation without having to use light line and light action rods and reels which often leads to losing fish. Whitacre and Hey began experimenting with a few prototypes and the results were incredible! Not only did the jig not snag up nearly as much, but the smallmouths were downright inhaling it! The small heavy wire hook allows more pressure to be put on the fish. This keeps fish from swimming into sharp rocks and structure during the fight. The flared out skirt when paired with a straight tail soft plastic trailer strongly resembles the gobies that smallmouth regularly feed on. When paired with a twin tail trailer the jig resembles a crawfish, another bass favorite. They knew after a full season of consistently landing better than average sized fish that it was a proven success. After deeming the Baby Firework a major success on smallmouth bass, they began experimenting with the jig on largemouth bass throughout the Midwestern lakes and rivers. The jig yielded strikingly similar results. After countless requests from fellow anglers to purchase jigs of their own, Whitacre and Hey decided to name the bait and start the small company TightRope Fishing in which to make The Baby Firework Super Jig available to the public.
TightRope Fishing is currently developing and testing new baits to be available at a later date. All TightRope baits are hand made in Chicago Illinois.
Stay tuned, TightRope Fishing